Frank J. Dolce, Founding Partner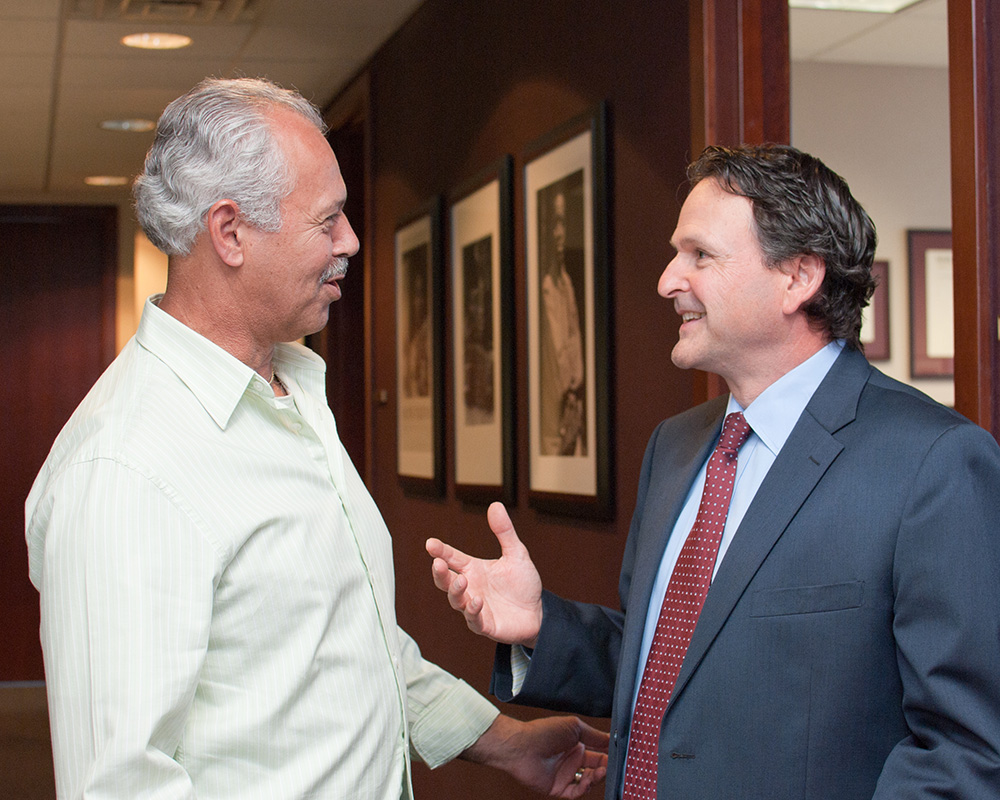 As the son of an industrial pipefitter and a waitress, Frank learned the value of hard work and commitment to one's trade. During college and law school Frank worked on an engine plant assembly line as a member of UAW Local 774, as a house painter and also as a public liaison representative with the United States Department of Labor to pay for my education. Although he worked full-time, he graduated with honors from the University at Buffalo.
While in Law school, Frank Dolce began to advance the legal rights of workers in the field of workplace safety and health, and was a founding member of the Western New York Council on Occupational Safety and Health (WNYCOSH). He helped draft and enact one of the country's first "Right to Know" laws, providing workers with the legal right to know about toxic substances they encounter at work.
For 25 years, Frank represented workers and their families as a trial lawyer in the state and federal courts throughout the Northeast United States. His areas of practice included civil litigation, Workers Compensation, Social Security Disability claims, ERISA, and OSHA compliance. Frank spent his entire professional career helping workers and their families. Frank passed away in 2016, but his contributions as a founding partner, as a hardworking attorney, and as a friend continue to inspire Dolce Panepinto.
Schedule a No-Cost Consultation Today
Schedule a free confidential case evaluation to see how Dolce Panepinto may be able to help you with your personal injury or workers' compensation case.